Meet The Owners
Legend Bike Co. is owned, designed and built by some of the most notorious of Legendary BMXers. Read below to meet some of our crew and see who is helping get your new rides built so you can shred the tracks, trails and parks like they did.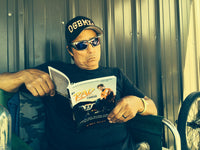 Eddie Fiola
One of the OG's of Legend Bike Co. the one, the only, the King of the Skateparks, Eddie Fiola. Currently the only Freestyler in this group of BMX crazy's and still active touring the world showcasing BMX to the fans world wide.
EDDIE FIOLA COLLECTION
Byron Friday
One of the icons in the sport. Byron "AKA_TGIF" Friday. When Legend Bike Co. was formed, one of the first names that was brought up was the one and only "Byronavich" for those that don't know, Byron was one of the first dual purpose pro's. Shop sweeper and frame stickerer during the day, and Bike Tester and pro racer at night. Byron paved the way for the rest of us to follow.
Byron Friday Collection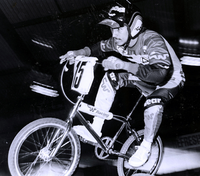 Pete Loncaravich
This man needs no introduction. Pistol Pete is one of the winningest pros in the history of BMX. Not only was he a "Factory Pro" but was also one of the first Pro's to own his own company with LRP. Loncaravich Racing products. With his partnership with Legend Bike Co. he is now back to a company owner while helping out some of todays current crops of "Factory Pros"
Pete Loncaravich Collection
Proudly Using the Following Brands